ATM Caves "Actun Tunichil Muknal"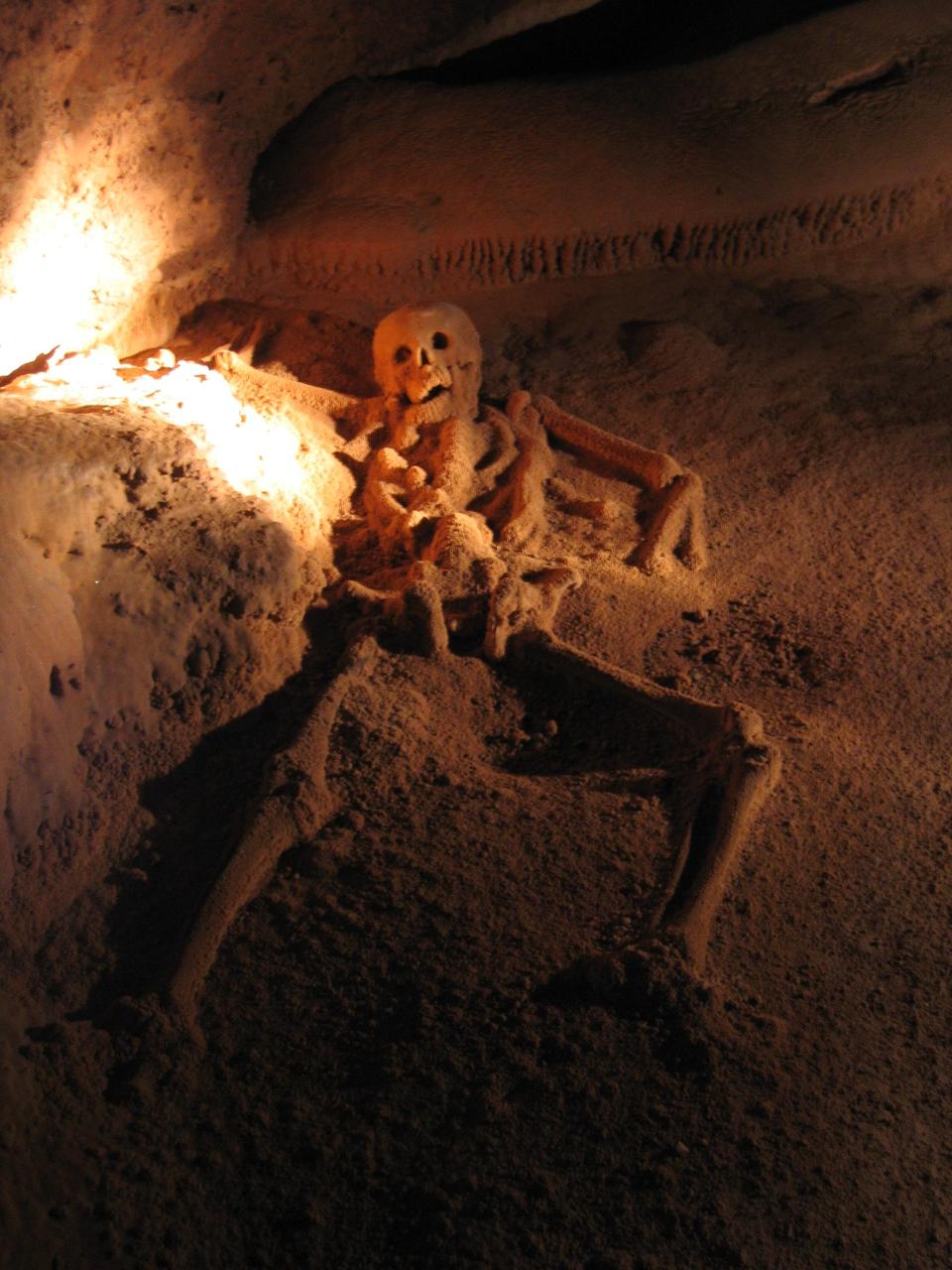 Duration: 12 Hours (approx.)
Product code: ATM
Actun Tunichil Muknal is also known locally as ATM, located in the Cayo District.

This cave is notable as a Maya archaeological site that includes skeletons, ceramics, and stoneware.
There are also several areas with skeletal remains in the main chamber.

The ATM Tour starts off by leaving on the 6:00am water taxi to Belize City.
Once you arrive our guide will be waiting for you where you will board a van for an approximate 45 minutes to an hour drive to Tea kettle.
Once you arrive you will be exchanging vans and proceed another 20 minute drive to the ATM parking lot.
Once you arrive you will be required to pay your park fee before beginning your 30-40 minute hike in the forest to the entrance of the ATM Caves.
You will then swim to get inside the cave and spend about 3 hours inside the cave system.
Lunch is provided after the tour and return time on the island would be roughly at 6:00pm.
Park fee of $15.00 to be paid in cash at the park.